Services
Lovera Capital specializes in assisting with all types of commercial real estate financing including both income producing properties and projects under development. Our clients include developers, private and institutional investors and publically traded companies seeking loans over $1 Million.
The most common property types for which we arrange financing are:
Multi-family residential
Office
Retail
Industrial
Land
Seniors Housing
We offer customized financing strategies for both CMHC insured and conventional mortgage loan types, such as:
Acquisition Financing
Takeout Loans
Construction Financing
Refinances / Renewals
Mezzanine Financing
Bridge Financing
Inventory Loans
Site Servicing Loans
As a registered correspondent with a "CMHC Approved Lender", Lovera Capital provides the competitive advantage of approaching CMHC directly, thereby allowing for a more expeditious approval process.
With the flexibility to arrange a wide variety of financing solutions, our firm's ability to secure the best deal for our clients is demonstrated through its Principal's track record. Through a mutual respect with our industry's lenders, we pride ourselves in our ability to negotiate effective financing agreements that are beneficial and satisfactory to all parties involved.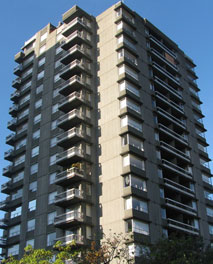 Tallinn Apartments